Welcome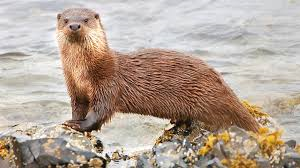 Welcome to Otter Bay Pods.  
We are very excited to bring you the first of four luxury, self catering glamping pods on the Isle of Lewis, situated just 10 minutes by car from Stornoway town centre/ferry port and just 5 minutes from Stornoway airport.  This unique accommodation is on a secluded site, overlooking a bay with the most spectacular sunsets and is a few hundred yards off the A866 which takes you straight to and from Stornoway town centre. You will find a large selection of pubs/bars in the town centre along with some lovely restaurants and a small high street.  
Our luxury camping pods can sleep a maximum of 4 people and unfortunately at this time we cannot accommodate very young infants as we do not have a cot and no dogs are allowed at this time, however our forth pod will be dog friendly.  The pods are self contained (no trips to a toilet block in the middle of the night!) and come with a w.c/shower room, double bed, kitchenette, dining area, sofabed and t.v. We provide you with complimentary tea/coffee/sugar, shampoo/conditioner, towels and linen.  For your convenience there is a small but well stocked shop just a two minute drive up the road. Plenty of parking is available on site. Unfortunately we do not have Wi-Fi in the pod but you can connect to the internet using mobile data on your phone. 
There is so much to do and see on the island from fishing, golfing, sightseeing and birdwatching. In the summer Stornoway plays host to the Hebridean Celtic Festival attracting around 18,000 revellers from all over the world.  For something more historic, visit the standing stones in Callanish circa 2700 BC or the Blackhouses in Arnol where you can see a traditional tweed loom in action.  There is an abundance of wildlife to see on the Isle of Lewis. For cycling enthusiasts, how about a bike ride along the Hebredian Way, a 150 mile long on-road route that takes you all over the Outer Hebrides. If you want to take it easy, take a stroll along one of the many award winning beaches for some Otter or Seal spotting.  If you venture into Stornoway, visit Lews Castle with has recently been refurbished and take a stroll in the lovely grounds where you can see Salmon making their way along the Creed river. 
Trip advisor ranked the island of Lewis and Harris number one in the European category and fifth best island in the world in the Travellers Choice Awards 2014 so what are you waiting for... get booking!
For general enquiries please feel free to contact Sarah on 07979 964 683 
Email: otterbaypods@gmail.com 
Address: 65 Claypark Road, Point, Isle of Lewis, HS2 0PJ, Outer Hebrides, Scotland
Please book online as we are unable to take bookings over the phone - thank you.